Haydn / Mozart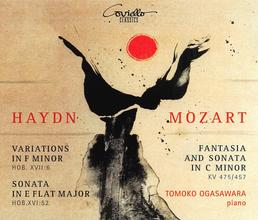 2017, Coviello classics
ISBN: 4039956917205
Joseph Haydn
Variationen f-Moll, HOB. XVII:6
Sonate Es-Dur, HOB. XVI:52
W. A. Mozart
Fantasie c-Moll, KV 475
Sontate c-Moll, KV 457
Besondere Empfehlung im japanischen CD-Mazin" Art of Recording"
J. Haydn: Sonate Es-Dur, HOB. XVI:52
I. Allegro

W.A. Mozart
Fantasie c-Moll, KV 457
DVD: Music for Two Pianos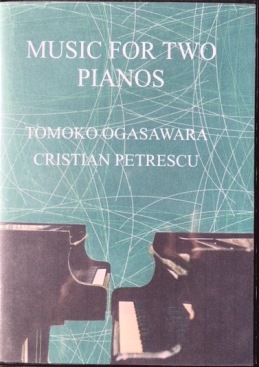 Eigenproduktion
Cristian Petrescu & Tomoko Ogasawara
Wenn Sie Interesse an dieser CD haben, benutzen Sie bitte mein Kontaktformular
Liveaufnahmen in der Berliner Philharmonie
und Musikhochschule in Freiburg
Bartók: Sonata for 2 Pianos and Percussion
Debussy: "En blanc et noir", "Lindaraja"
Stravinsky: Concerto for 2 Pianos, "Valse"
Brahms: Variationen Thema von Haydn
Enescu: Thèma et variation
Ligeti: 3 pieces for 2 Pianos
Absolut originell! Auch mit sehr interessanten Fotos!
B.Bartók Sonate for 2 Pianos and Percussion
Cristian Petrescu & Tomoko Ogasawara
with Berliner Philharmonikern
Beethoven Debussy Chopin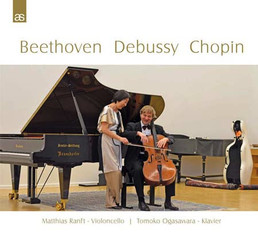 2014, auris subtilis
ISBN: 4260077710585
mit Matthias Ranft, Violoncello
Ludwig van Beethoven
Sonate für Klavier und Violoncello op. 69
Claude Debussy
Sonate für Violoncello und Klavier
Frédéric Chopin
Sonate für Klavier und Violoncello op. 65
Frédéric Chopin
Sonate für Klavier und Violoncello
Allegro moderato (Ausschnitt)

Claude Debussy
Sonate für Violoncello und Klavier
Prologue
Piano-Recital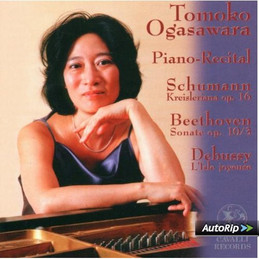 Cavalli-Records
ISBN 4028183001221
Robert Schumann
Kreisleriana-Phantasien op. 16
Ludwig van Beethoven
Sonate D-Dur op. 10 Nr. 3
Claude Debussy
L'Isle joyeuse, Lesure Nr. 10
新聞批評
カヴァリレコードのCD、ピアニスト小笠原智子の開花し溢れんばかりの
音楽は素晴らしいの一言につきる。特にベートーヴェン、作品10−3の
ソナタの壮大さは必聴に値する。
        ーケルン市新聞ー
Robert Schumann
Kreisleriana Phantasien op. 16
Nr. 1 – Äußerst bewegt

Ludwig van Beethoven
Sonate D-Dur op. 10 Nr. 3
II. Largo e mesto
Robert Schumann - Fantasiestücke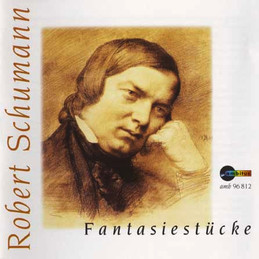 ambitus Musikproduktion
ISBN: 4011392968126
Stefan Schilling, Klarinette
Christian Hommel, Oboe
Bruno Schneider, Horn
Michael Scheitzbach, Viola
Matthias Ranft, Violoncello
Tomoko Ogasawara, Klavier

Robert Schumann
Fantasiestücke für Klavier und Klarinette op. 73
Adagio und Allegro für Klavier und Horn op. 70
Stücke im Volkston für Violoncello und Klavier op. 102
Romanzen für Oboe und Klavier op. 94
Märchenbilder: Vier Stücke für Klavier und Viola op. 113
Robert Schumann
Adagio und Allegro für Horn und Klavier
op. 70 Langsam, mit innigem Ausdruck
Rasch und feurig
(Bruno Schneider /Horn)

Robert Schumann
Märchenbilder, Vier Stücke für Viola und Klavier, op.113 - 1. Nicht schnell
(Michael Scheitzbach /Vla.)
Romantik! ライヴ録音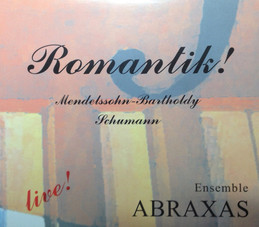 このCDを御求めになりたい方は私のコンタクト欄からご連絡下さい。
Ensemble Abraxas
Christian Ostertag, Violine
Matthias Ranft, Violoncello
Tomoko Ogasawara, Klavier
Felix Mendelssohn-Bartholdy
Sonate für Klavier und Violoncello D-Dur op. 58
Robert Schumann
Sonate für Klavier und Violine a-moll op. 105
Felix Mendelssohn-Bartholdy
Klaviertrio Nr. 2 c-moll op. 66

Felix Mendelssohn-Bartholdy
Klaviertrio Nr. 2 c-moll op. 66
Allegro energico e con fuoco